For my most recent reviews, please follow the link to Trustpilot below....
See external reviews below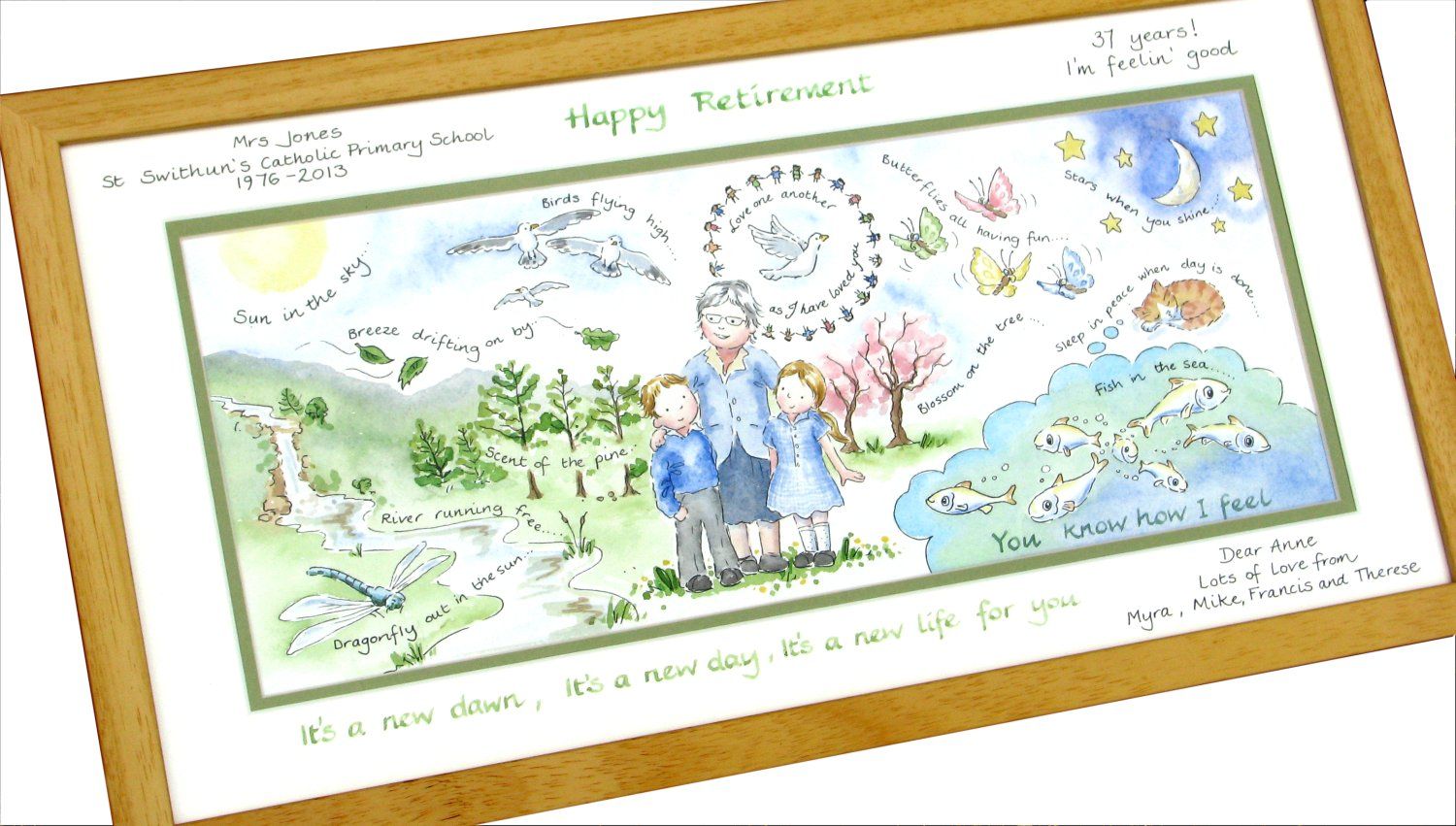 Myra Morris February 2020
'We have had 4 beautiful baby name pictures & 3 retirement paintings. All have been of a very high standard & are beautiful heirlooms for our family to treasure. Kate is so talented at interpreting any ideas we have. We are looking forward to commissioning 2 wedding paintings soon.'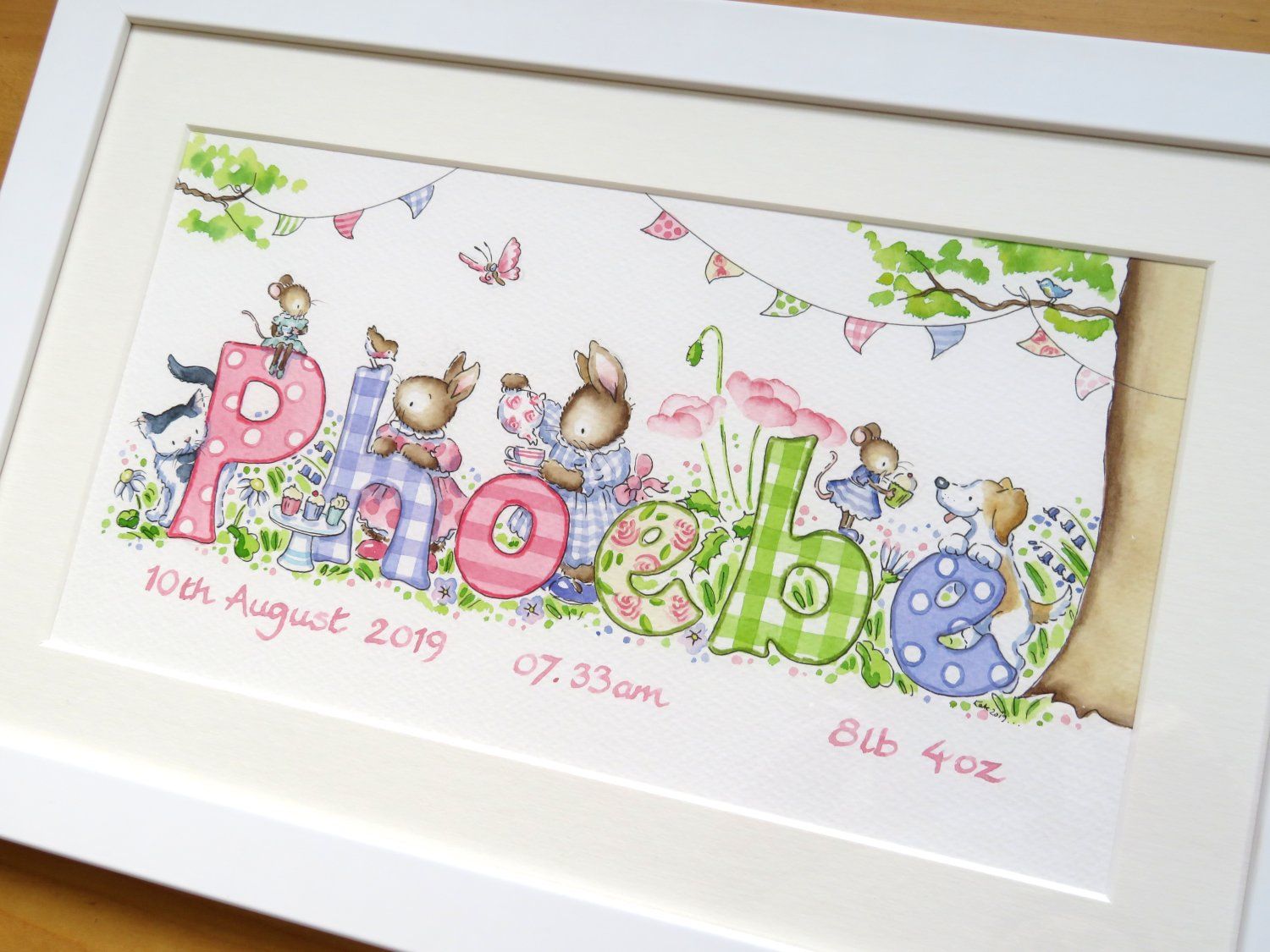 Kirstin Brown January 2020
We have now purchased two baby name pictures from Kate. One for our son back in 2016 and a second for our daughter in 2019 - both were completed to an exceptionally high quality and detail exactly as requested. They are just stunning. Unique, individual pieces of vibrant and colourful artwork which will be kept and treasured. My go to place for any personalised artwork!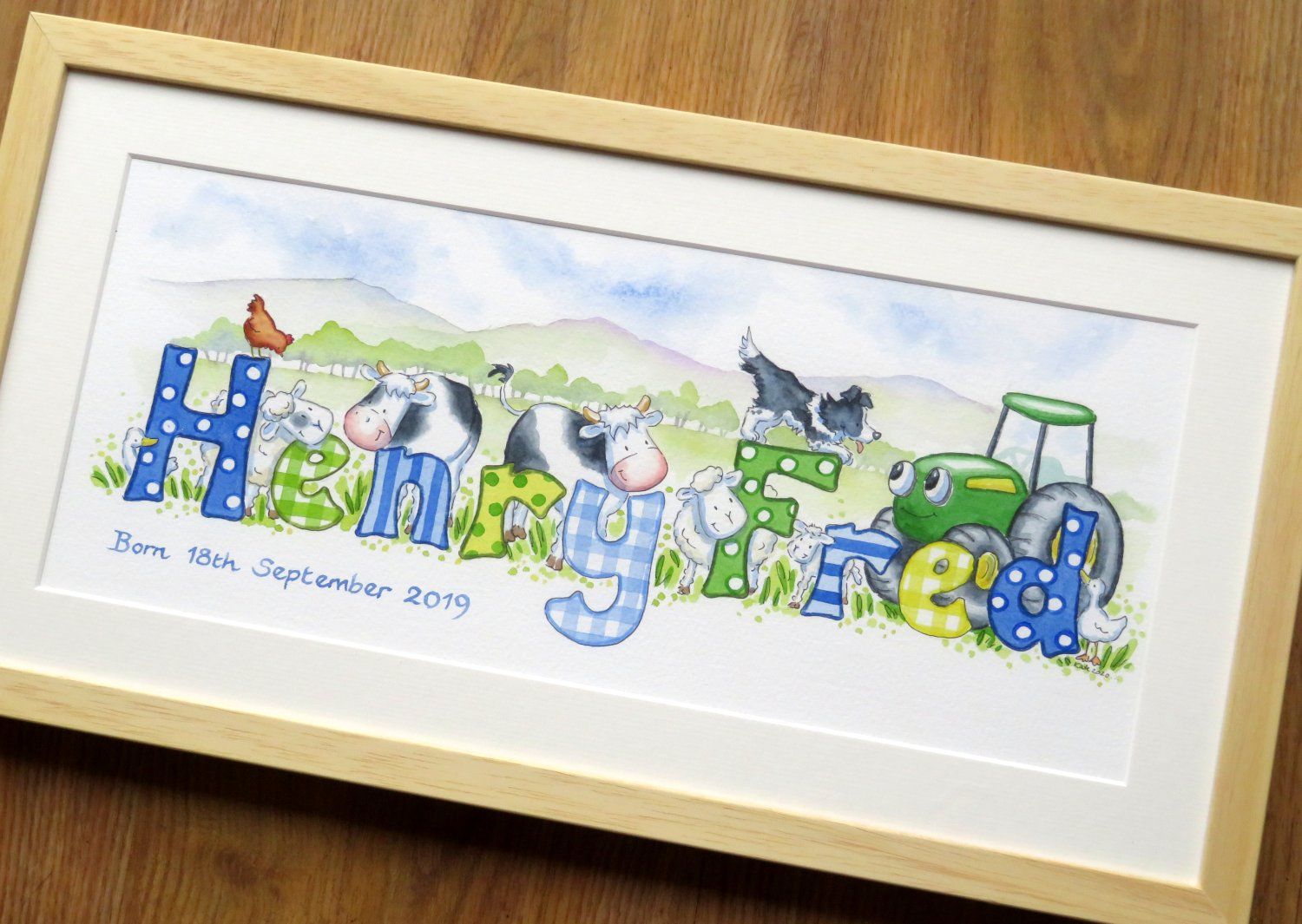 Denise Ollerton February 2020
Kate has painted three wonderful name pictures for my three grandsons christenings all farm themed cows/tractors/sheep/collie dogs they are brilliant Thank you so much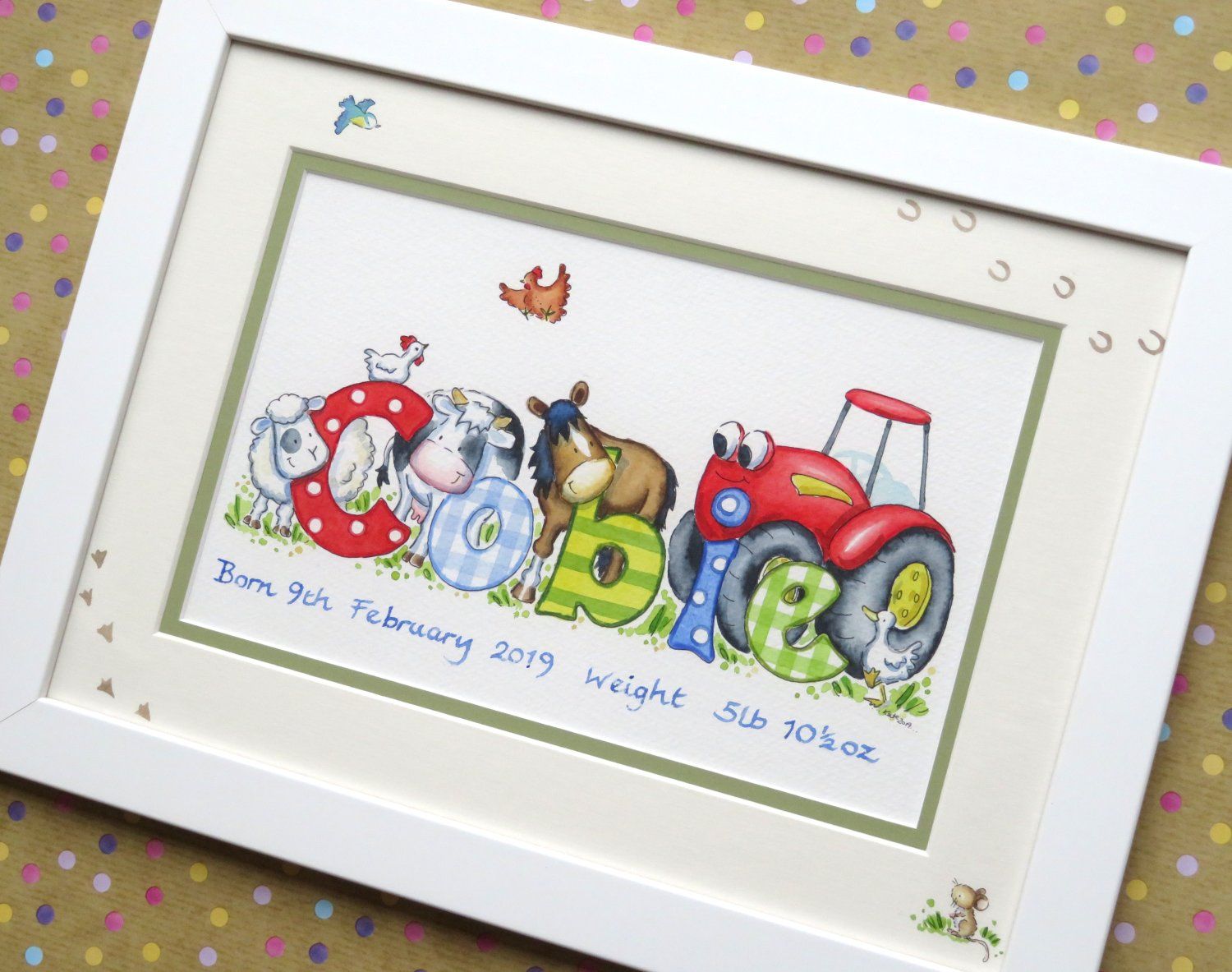 "What a beautiful picture - I am absolutely delighted with it, thank you!"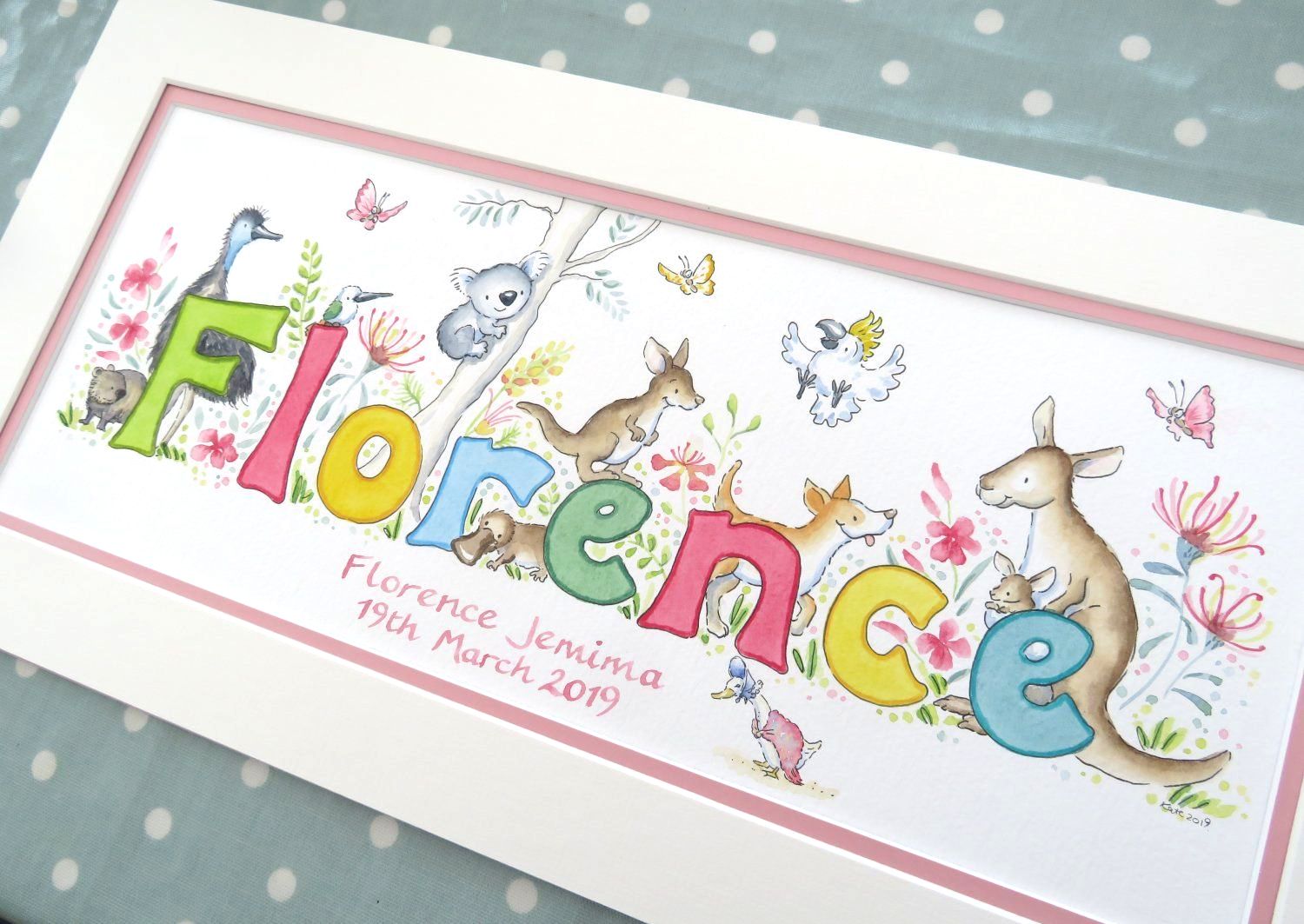 Elizabeth Ericson April 2019
This is the second, "bespoke" picture Kate has done for me as my grandchildren are born in Australia and each picture has depicted Australian animals, birds and flowers. They are so individual and so beautiful. I have witnessed friends visiting my daughter and stopping to admire the pictures Kate has drawn. We are all so grateful to her!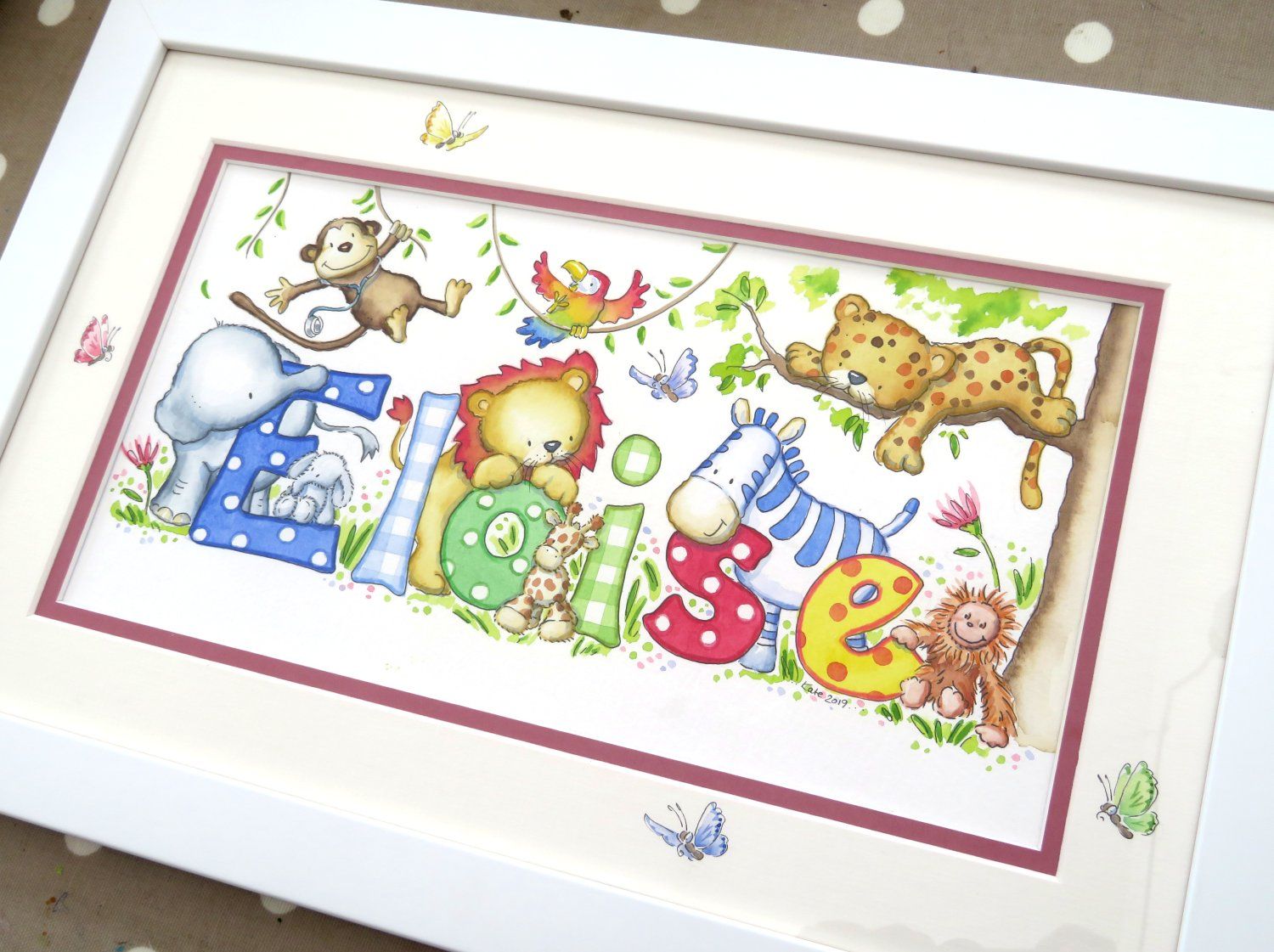 Patricia Mowat March 2019
"The name picture for our granddaughter arrived this morning. It is absolutely gorgeous. Kate included, via photos, three of Eloise's favourite soft jungle baby toys, and a stethoscope on the monkey, as daddy is a doctor. Have already recommended her to family and friends, and will definitely be ordering again. Thank you very much Kate x"
Thank you for submitting the contact form.