Each name painting is illustrated by hand to make a totally unique gift for a new baby, a personalised christening gift, or a luxury birthday present.
Each name painting is individually desinged for you, and can include bespoke elements such as pets.
You are involved in the design process throughout, and will be kept updated with progress
They can be framed in white or wooden frames. The frames are made in the UK and have acrylic 'glass' for safely.
The paintings are first sketched onto thick watercolour paper using your reference photos of pets/toys etc, and including any items you would like featured.
The drawings are inked with permanent black ink and then painted with archival quality artists watercolours.
Finally they are finished with coloured pencil details (and sparkly bits if you would like!)
All Kate's name paintings are handpainted to order, and can include all sorts of details related to you family.
The background can include locations, pets can hide amongst the letters, and Kate can even include a likeness of the child and their siblings.
A wedding painting makes a totally unique gift! Kate can include all sorts of details from the wedding, as well as a portrait of the couple.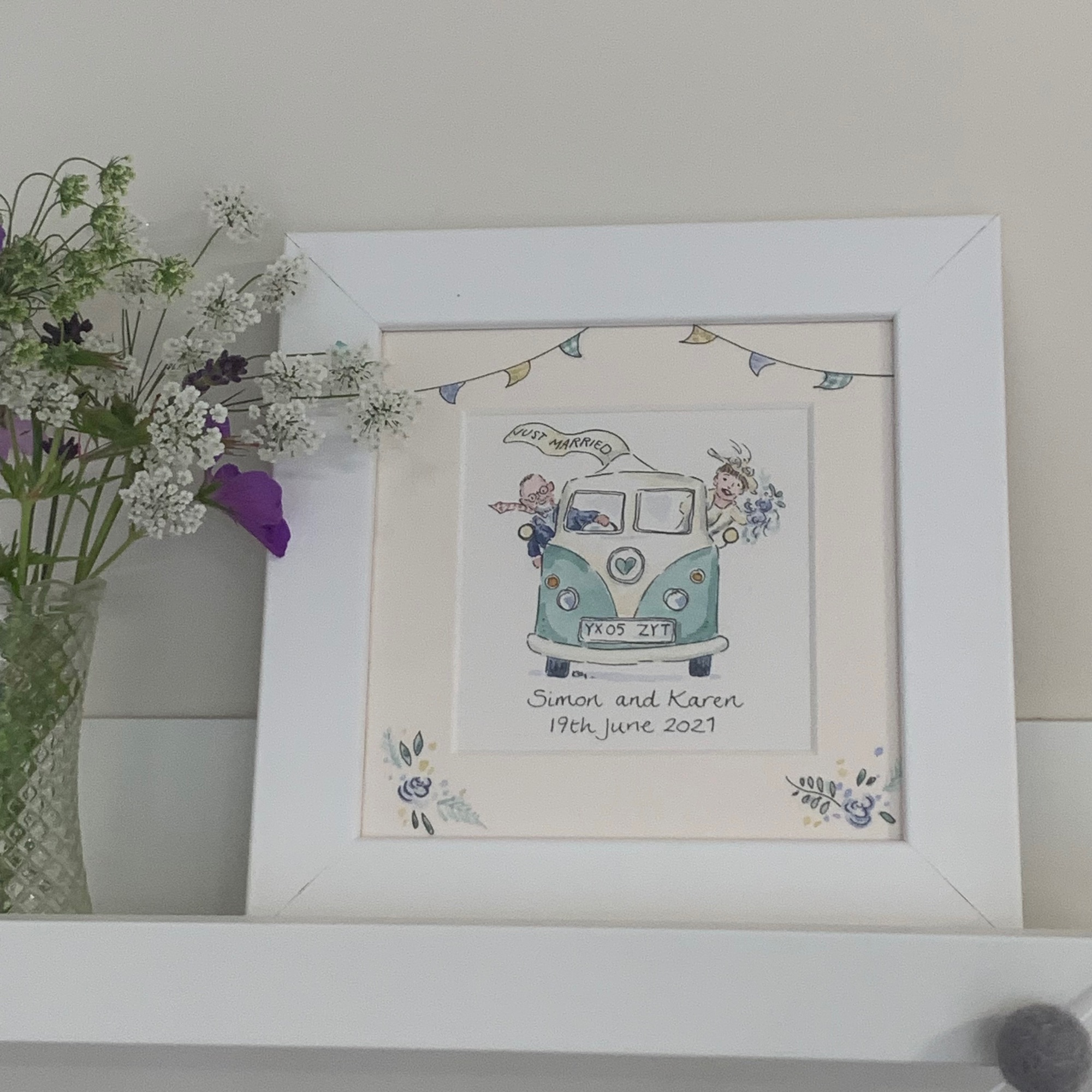 Family and house paintings
If you have any questions, do not hesitate to get in touch. We will get back to you as soon as we can!